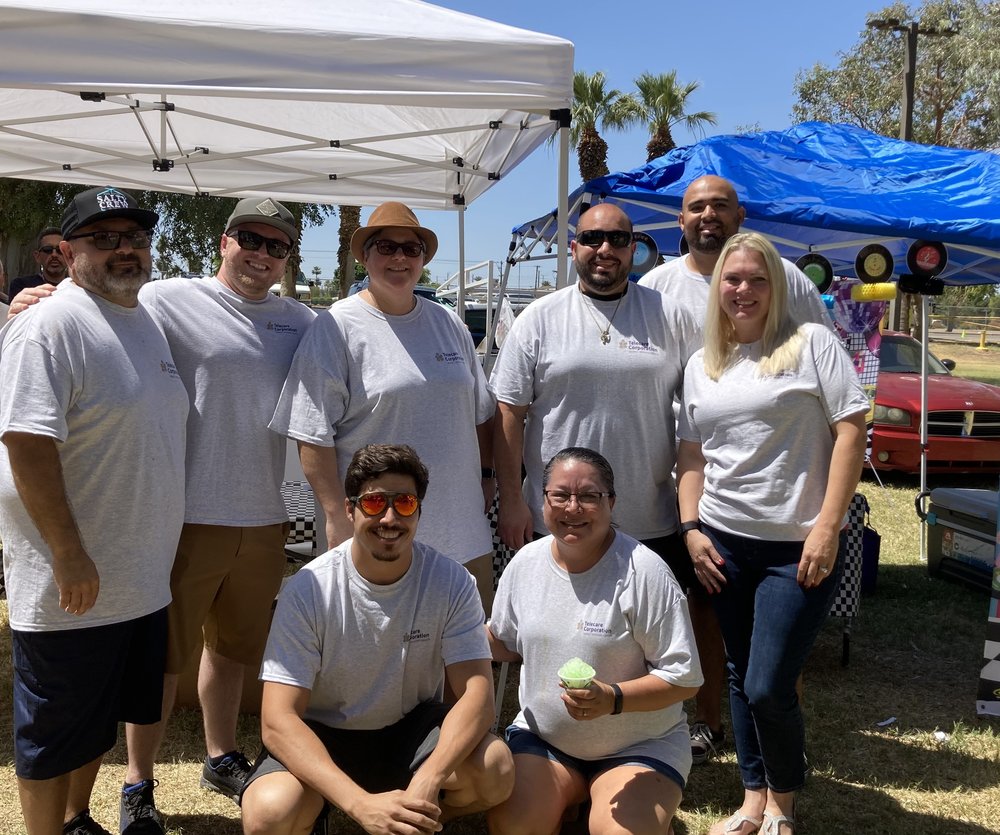 Telecare Yuma ACT had a great time participating in the ninth annual Recovery Palooza community event organized by the Transitional Living Center Recovery (TLCR) program in Casa Grande, AZ! The event theme this year was all about different decades, with Yuma ACT representing the 50s. The goal was to have fun while also getting people to think about addiction and mental health more positively.
Each year, the Recovery Palooza provides the public with information about mental health, helping to break any negative stereotypes they may have. The event intends to celebrate recoveries and support those on their healing journey. Many local agencies participate, making it a success!
TLCR is a licensed healthcare agency providing innovative, high-quality recovery services, treatment, and support to help members build rewarding lives for themselves. They are dedicated to providing a supportive environment that promotes growth and healing.
Telecare is gratified to see Yuma ACT participating in and supporting such an important event! Their dedication to educating the public about mental health is commendable and precisely the kind of community-mindedness we love to see from our programs!