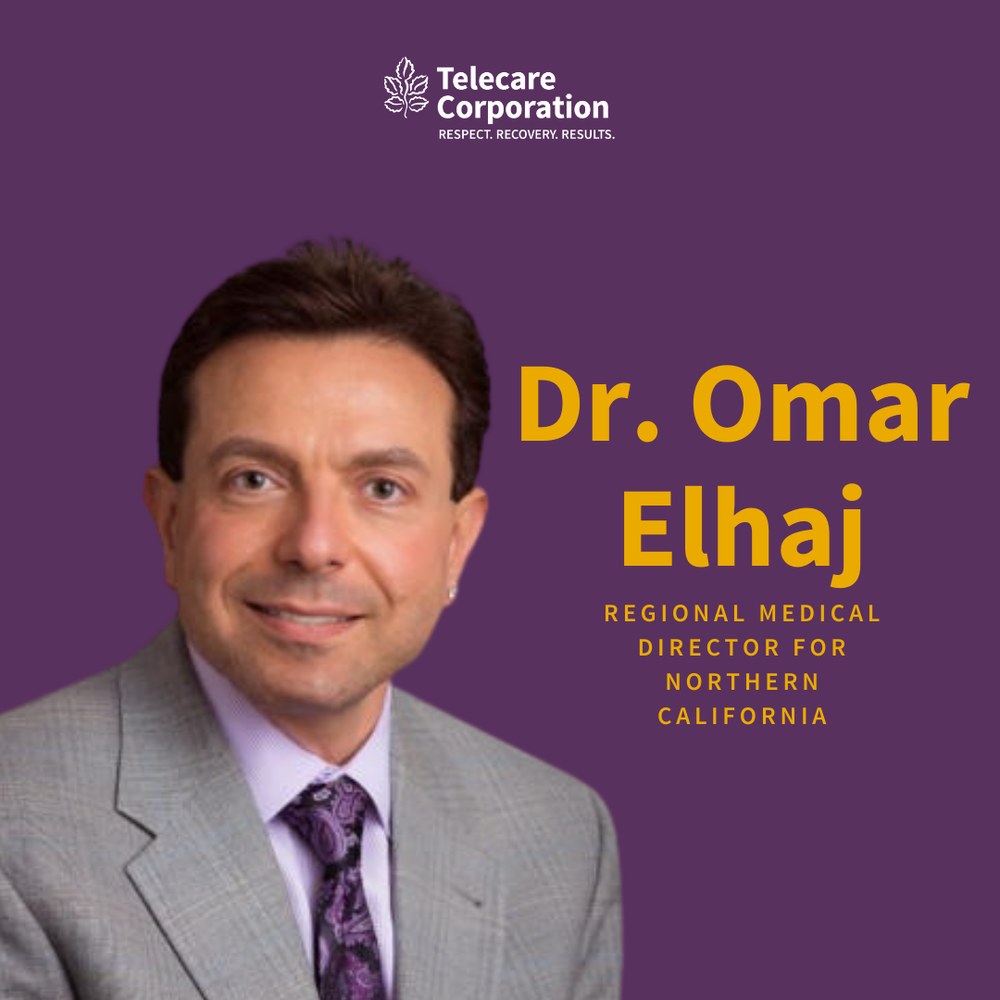 It's incredible to have a talented new member join Team Telecare. We are pleased to announce that Dr. Omar Elhaj will be serving as Regional Medical Director for Northern California. Dr. Elhaj joined the team officially on April 18, 2022.
Dr. Elhaj has a wealth of experience in both clinical and executive leadership positions. He has worked in various healthcare environments, which will be impactful in his work at Telecare. Dr. Elhaj is highly committed with a strong focus on excellence and integrity. His goal is to make care more accessible and reduce the social stigma and barriers surrounding it. Dr. Elhaj's leadership philosophy emphasizes teamwork. Cultivating an environment in which everyone feels safe and supported is one of his top priorities. He strives to help each individual member of the team achieve their goals and full potential.
Dr. Elhaj has a robust background and impressive achievements. He earned his medical degree from Damascus University. His residency was completed in general psychiatry at the University of Missouri at Kansas City School of Medicine. He currently teaches as a clinical assistant professor in the Department of Psychiatry at Case Western Reserve University School of Medicine.
We sincerely welcome Dr. Omar Elhaj. We're thrilled to have you on board and look forward to working with you. Thank you for joining us!