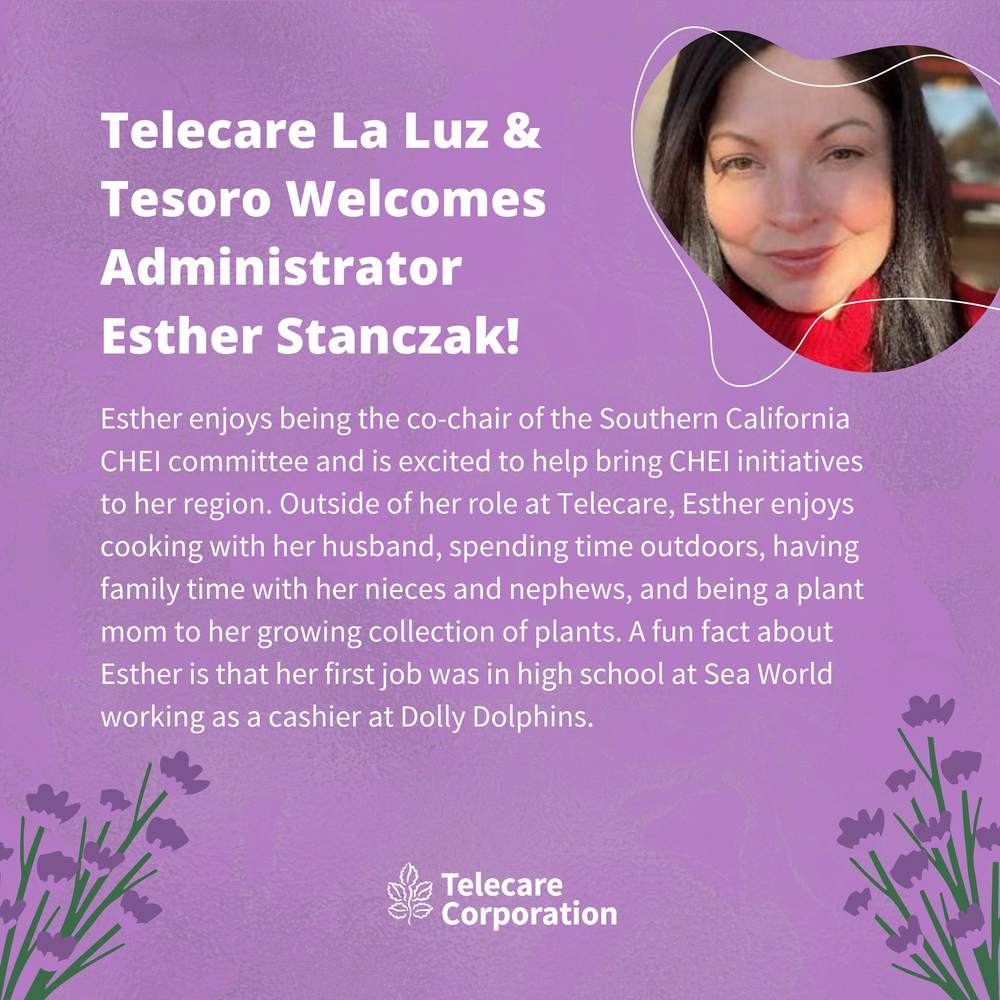 Telecare is pleased to announce Esther Stanczak as the administrator of Telecare La Luz & Tesoro starting February 6, 2023.
Esther received her Bachelor of Arts in sociology in social services and a Master's degree in marriage and family therapy from the University of San Diego. She is a licensed marriage and family therapist with the California Board of Behavioral Sciences.
Esther believes in the instillation of hope and feels her values align with Telecare's, which is why she is dedicated to growing and learning within the company. Esther has over ten years of behavioral health experience working alongside members across all age groups, specifically within ACT.
Esther began her journey in the mental health realm by working with those under hospice care and who experienced sudden and traumatic loss. She continued her progression within the adult/older adult (AOA) system of care and also served transitional-aged youth (TAY) ages 16-25 years in an ACT setting. Esther was a pre-licensed bilingual therapist and team lead at her AOA and TAY programs. After gaining both management and ACT experience, Esther accepted the offer of a team lead position at Telecare Tesoro, serving the adult/older adult population ages 18-59. She then advanced into the clinical director role for both La Luz and Tesoro. During her time as clinical director, she supported the programs in an interim administrator role and now has advanced into the official program administrator role.
Esther enjoys being the co-chair of the Southern California CHEI committee and is excited to help bring CHEI initiatives to her region. Outside of her role at Telecare, Esther enjoys cooking with her husband, spending time outdoors, having family time with her nieces and nephews, and being a plant mom to her growing collection of plants.
A fun fact about Esther is that her first job was in high school at Sea World working as a cashier at Dolly Dolphins.
Congratulations Esther. We are excited about your new journey!