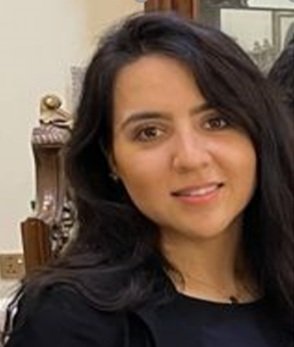 Telecare is pleased to announce Feroozan "Farrah" Gailani as the administrator of Telecare AOT starting October 3, 2022.
Farrah received her Bachelor of Arts in Liberal Arts and Sciences in Psychology at San Diego State University and a Master of Arts in Counseling Psychology from National University. She is a licensed marriage and family therapist (LMFT) registered with the California Board of Behavioral Sciences. Farrah pursued a career in the behavioral health field because her core values are rooted in serving her community. She has extensive experience working with members of all age groups and across different product lines.
Farrah started working with children, youth, and family programs experiencing prodromal mental illness symptoms. She progressed through the age groups, eventually working with transitional-aged youth ages 16-25 years in an assertive community treatment (ACT) setting. She served as a pre-licensed therapist and team lead.
After gaining management and ACT experience, she began her career in Telecare as the clinical director for Gateway to Recovery, serving the adult and older adult population ages 18-59 yrs in an ACT setting. She has advanced to an administrator role in various settings, such as strength-based case management services with the older adult population in San Diego through AgeWise Strengths-Based Case Management (SBCM) and Institutional Case Management (ICM). Farrah has experience working as an administrator in a full-service provider setting in Orange County. She now provides ACT services in our assisted outpatient treatment (AOT) program in San Diego.
In addition to her work at Telecare, Farrah has spent the last 18 years as an education director and multicultural leader for youth aged 5 to 18. She is dedicated to helping young people in her community succeed. Farrah enjoys utilizing her transformational leadership style to support her fellow mental health professionals in exercising their fullest potential through motivational and developmental techniques.
An interesting fact about Farrah is that she has 16 niblings (nieces & nephews). She enjoys spending time with them, engaging in activities ranging from sleepovers and homework sessions to FaceTiming, walks, and Target trips. Keeping up with their various sports and activities interests her. She hopes they will take turns babysitting her future children, starting with the one she's expecting in late February.
Congratulations Farrah. We are excited about your new journey!