This month, we recognize two observances very near and dear to the mission and values of Telecare: National Recovery Month and Suicide Prevention Awareness Month.
National Recovery Month
September is National Recovery Month, which celebrates people in recovery, supports new evidence-based treatment and recovery practices, and promotes the message that recovery is possible for everyone.
This year, we join Faces and Voices of Recovery in celebrating National Recovery Month. Now more than ever, it is important to keep connected even though we cannot physically celebrate together. The 2020 Recovery Month theme is "Join the Voices for Recovery: Celebrating Connections," which embraces the challenges experienced in 2020 and reminds us that when we celebrate our connections to the diversity of people from all walks of life striving for recovery, we find support and courage to speak up for inclusion, respect, and opportunity.
For more ways you can partake Recovery Month, check out the links below:
Check out Faces and Voices of Recovery event calendar for a complete list of events and webinars you can partake in during this month.

Download recovery month graphics from Faces and Voices of Recovery.

Take NAMI's Stigmafree pledge and share the link with others in your community.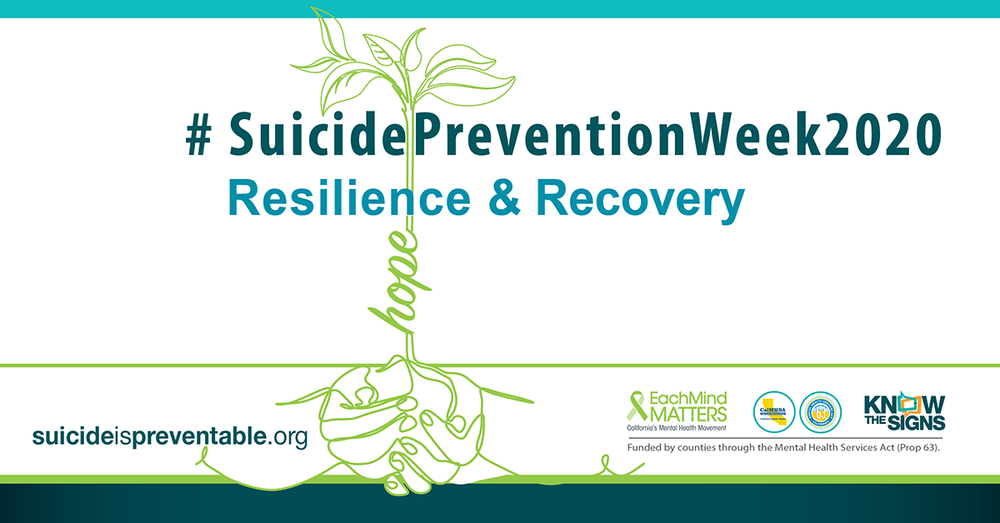 Suicide Prevention Awareness Month
September is also Suicide Prevention Awareness Month. This month aims to help promote resources and awareness around the issues of suicide, the third leading cause of death among young people. The second week of September is recognized as Suicide Prevention Week, with September 10 as World Suicide Prevention Day. The theme this year is Resilience & Recovery.
Click on the links below for more resources and information on suicide prevention: