Each year, we gather artwork or poetry from our members across Telecare to create the annual recovery calendar.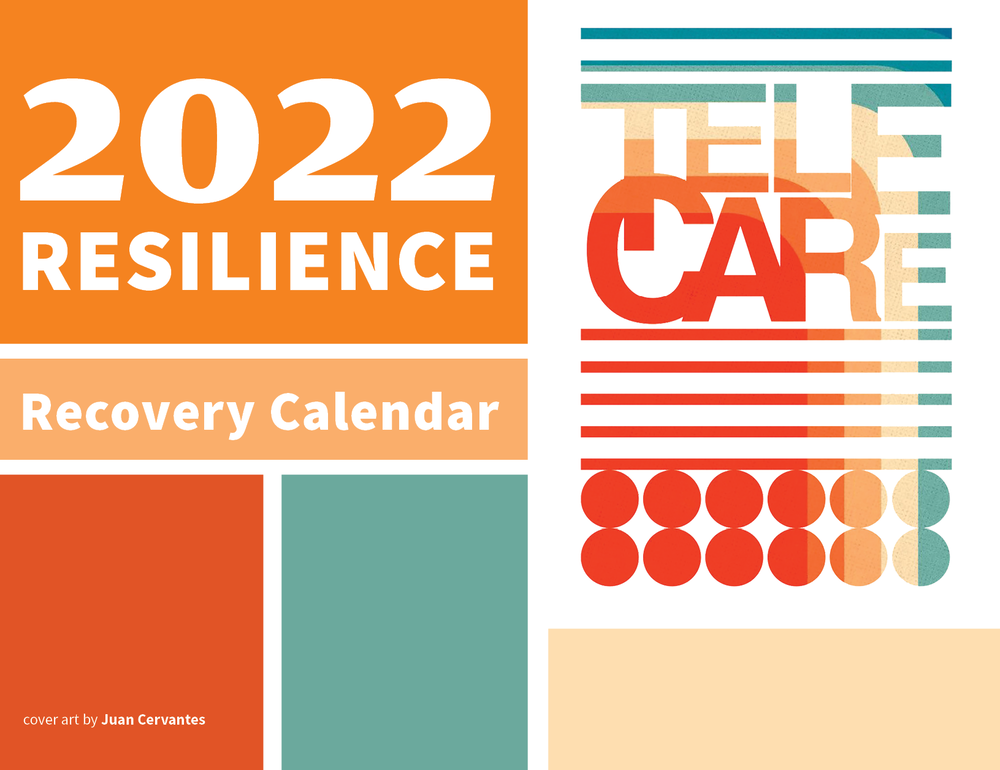 This year, as the world continues to cope with the ongoing COVID-19 pandemic, we asked members to submit art, writings, and poetry on practice of resilience.
In 2022, we hope to create a calendar that could encourage and support health, resilience, self-care, and the process of taking small steps towards our hopes and dreams. Each month, there is a space for you to check-in, write out goals, include "notes to self", or a doodle! The possibilities are endless.
Resilience doesn't look the same for everyone, but if we keep going and persevere, we can overcome our challenges and get through anything together.
We are pleased to showcase the selected artists for Telecare's 2022 recovery calendar in the gallery below!
Please note: All work is attributed and shared with consent and guidance from the artist.
View fullsize
View fullsize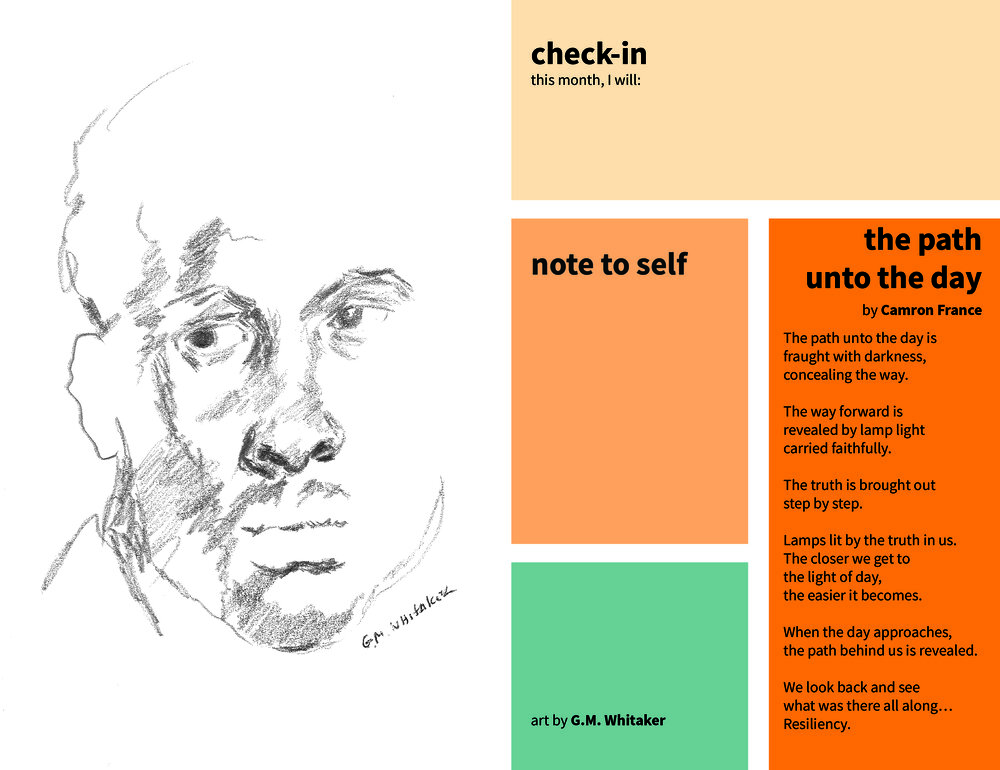 View fullsize
View fullsize
View fullsize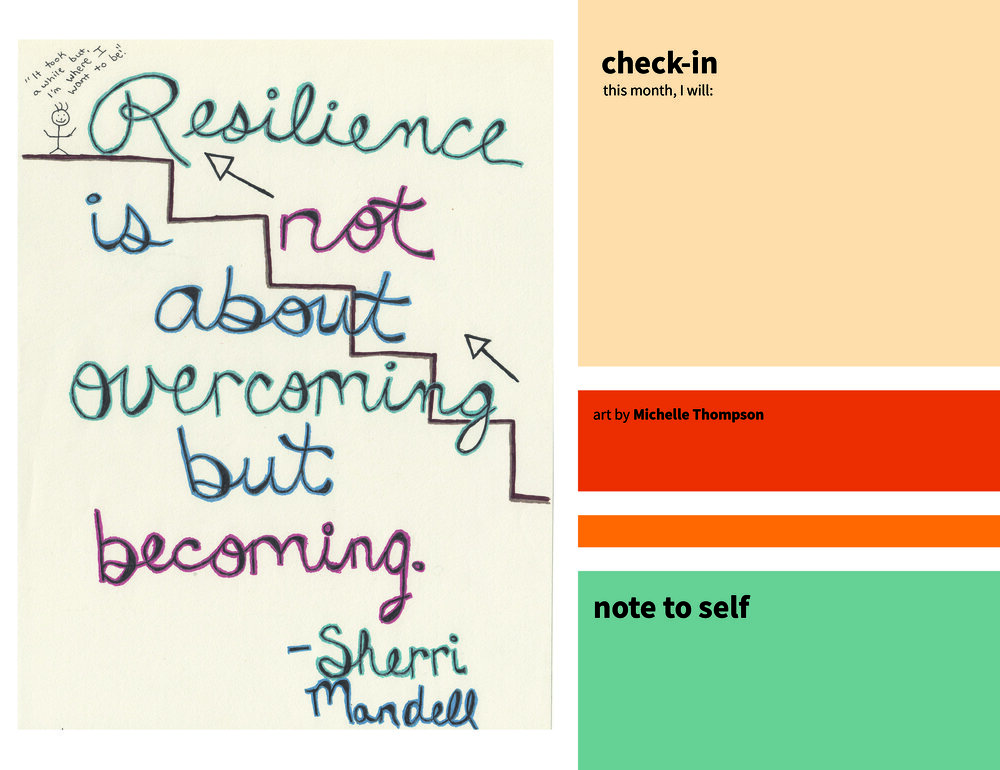 View fullsize
View fullsize
View fullsize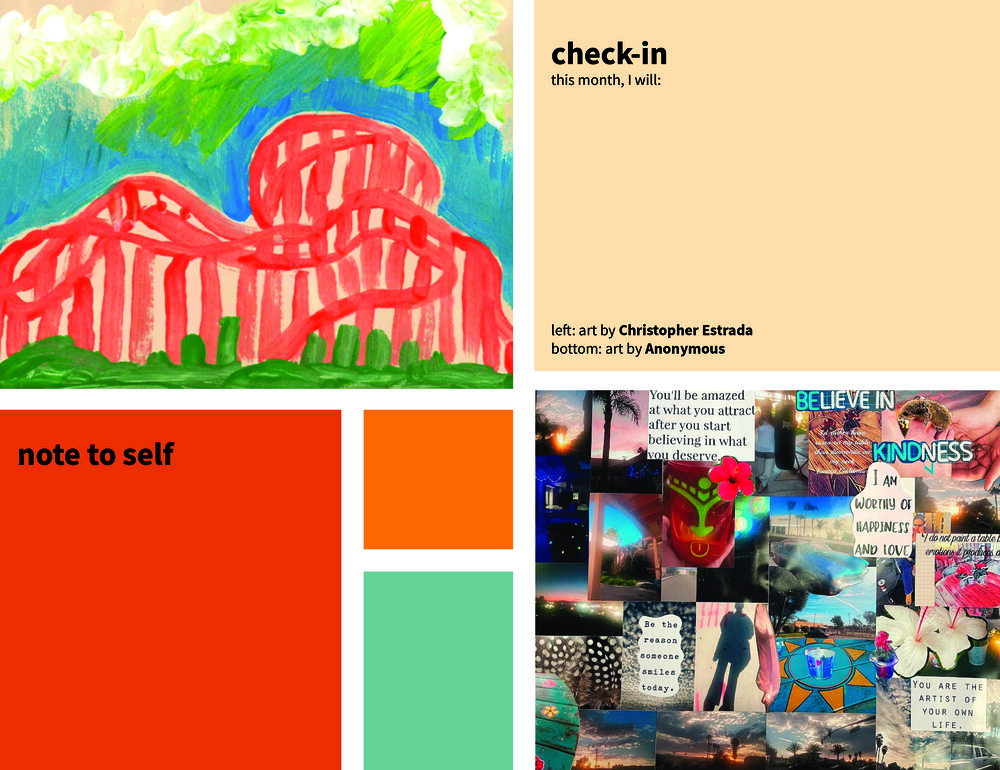 View fullsize
View fullsize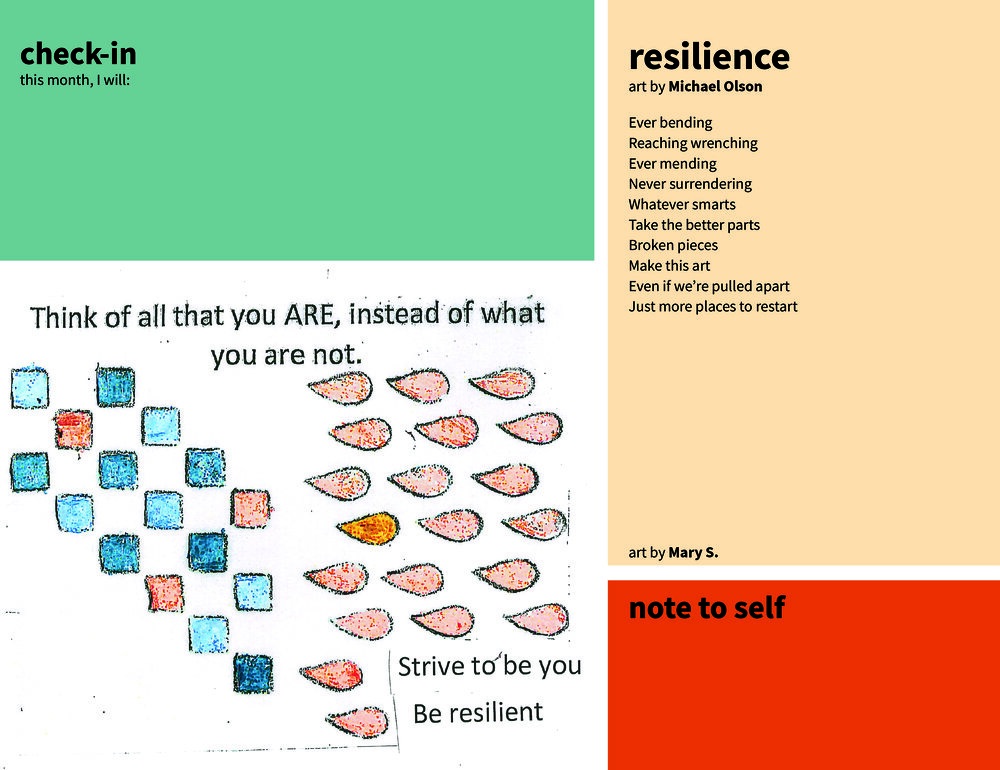 View fullsize
View fullsize