Each year, we gather artwork or poetry from our members across Telecare to create the annual recovery calendar.
This year, in the face of unprecedented challenges at work and at home due to the ongoing Coronavirus pandemic, we asked both staff and members to submit their thoughts on what the RCCS considers fuel for the recovery journey: hope.
We received submissions across the spectrum of Telecare programs representing the diversity in geography, levels of care, and individual uniqueness of the communities we serve. Each thoughtful piece we received is a display of the courage, compassion, and resilience in every one of us as our eyes open to face the day ahead.
As we close out 2020, we know many of us are still spinning from the months of uncertainty and changes to our everyday life. What we want to offer for 2021 is the medicine of awakening hope to fuel our own recovery and support the healing process. We know that focusing on hope is a powerful tool for positive change. Within these pages are monthly reminders of how hope does not look the same for everyone, but will continue to thrive in the heart.
We are pleased to showcase the selected artists for Telecare's annual holiday card and 2020 recovery calendar in the gallery below!
Please note: All work is attributed and shared with consent and guidance from the artist.
View fullsize
View fullsize
View fullsize
View fullsize
View fullsize
View fullsize
View fullsize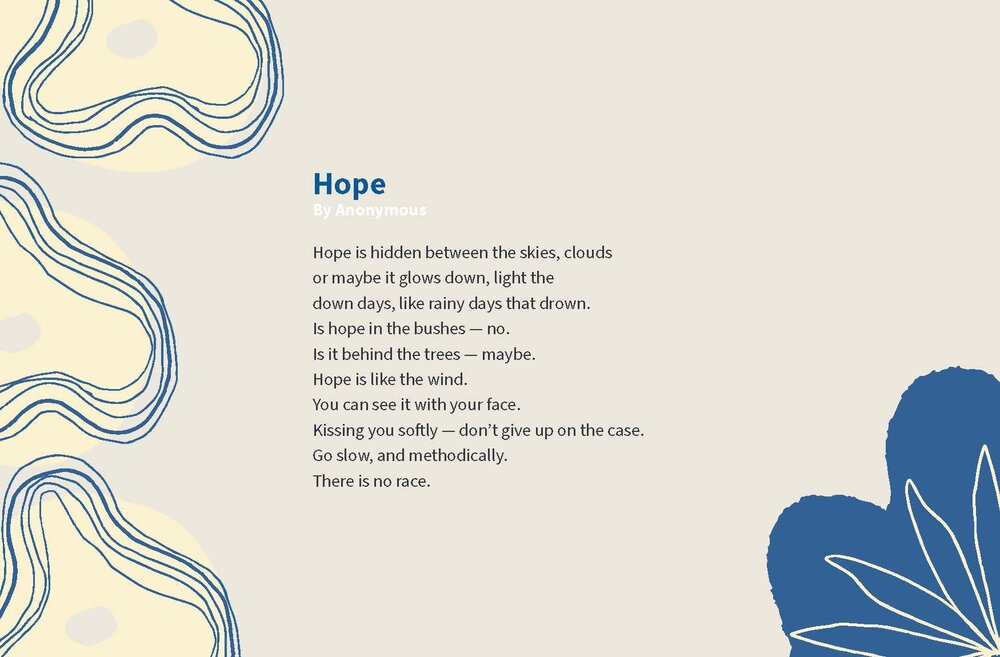 View fullsize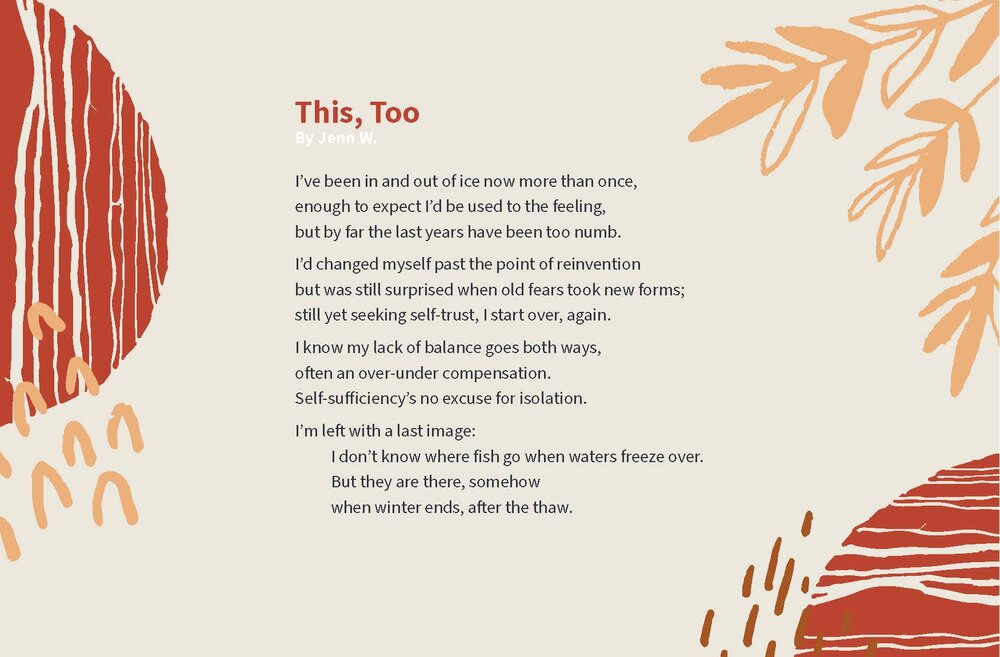 View fullsize
View fullsize
View fullsize
View fullsize