On January 31, Telecare hosted an open house and ribbon cutting ceremony four our newest community-based Full Service Partnership (FSP) program, Sacramento ARISE.
"We appreciate having such a welcoming, organized community, and such a rewarding partner for us to work with," said Barbara Roush, Director of Start-Up at Telecare.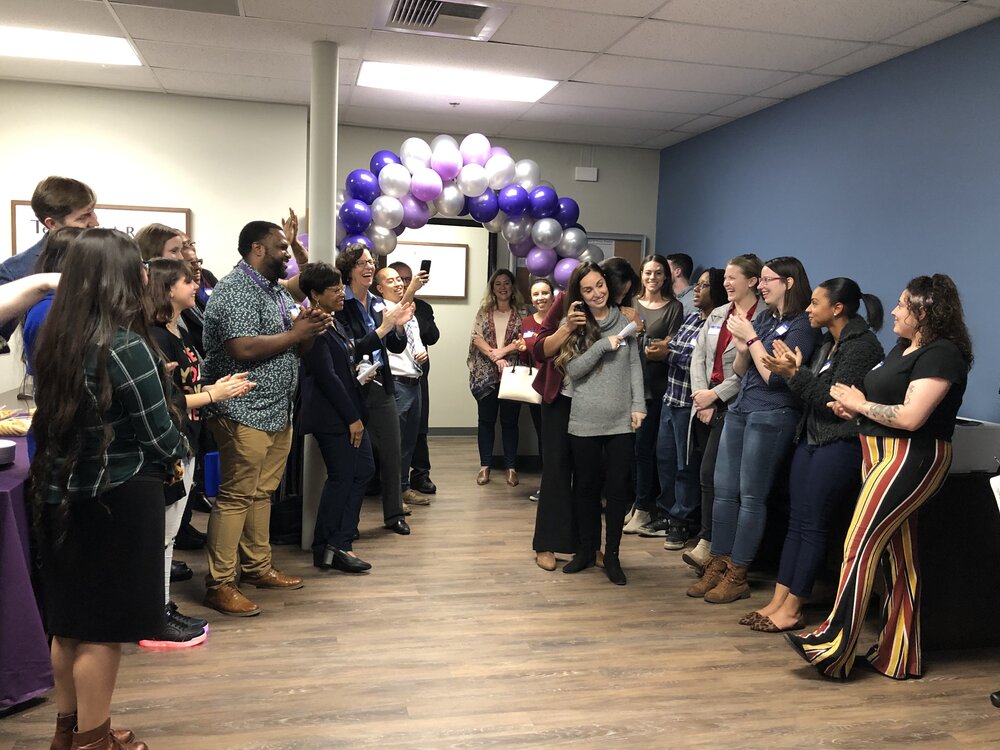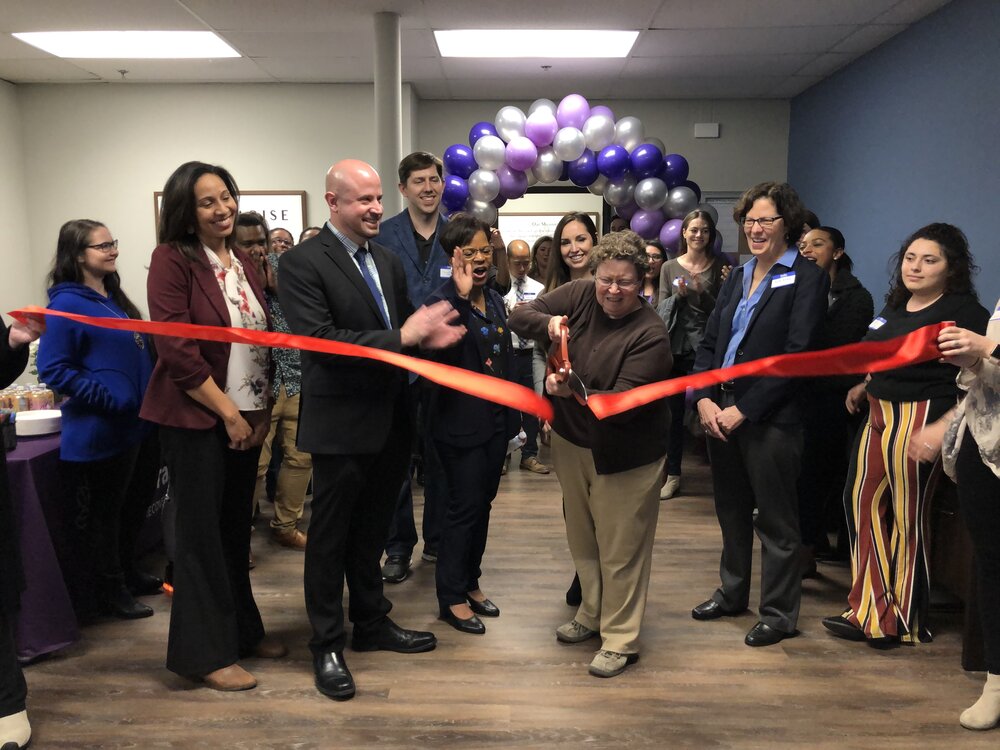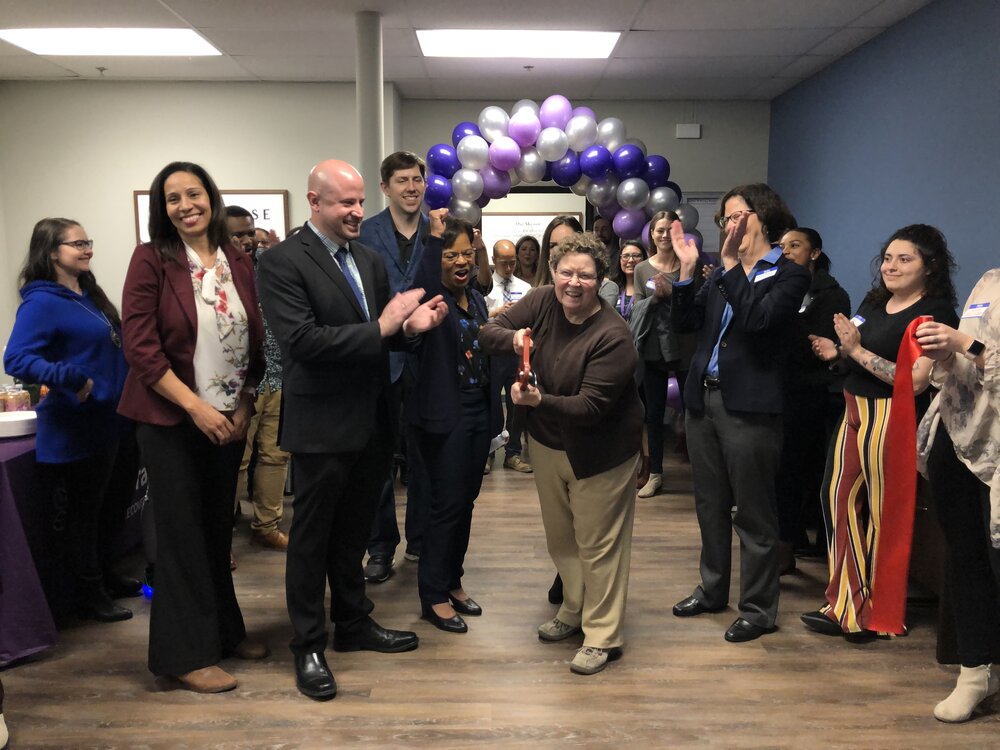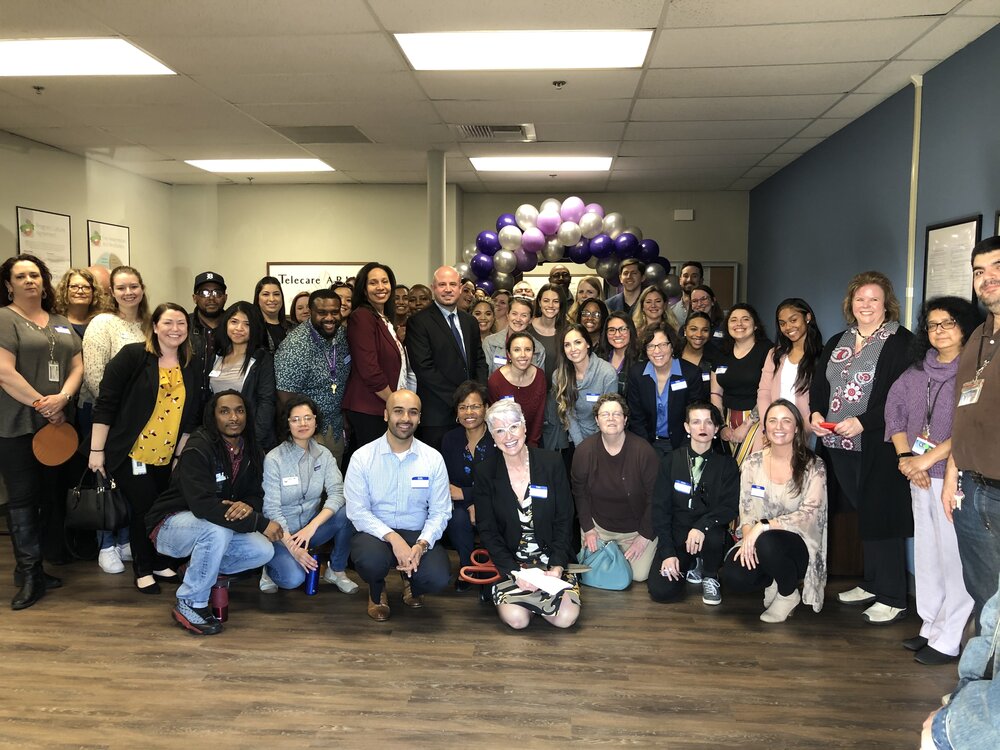 The open house welcomed partners from Sacramento County Behavioral Health, Wind Youth Services, Crestwood, Children's Receiving Home, Cal Voices, CCS, and Telecare's nearby Sacramento Outreach Adult Recovery (SOAR) program.
"I would just like to say how much the mental health board supports this new program," said Ann Arneill, Chair of the Sacramento County Mental Health Board. "I have had a chance to tour the facility and talk to the staff, learn about the treatment philosophy and how the treatments work and I can just tell that this is going to be a great program and really respond to the needs of the members that are going to be served here."
Created in partnership with Sacramento County Department of Behavioral Health Services, the Sacramento ARISE program provides intensive outpatient services to individuals who have been diagnosed with a serious mental illness and may be at risk of or experiencing homelessness, are involved in the criminal justice system, have been court-ordered mental health treatment, or are at risk of involuntary psychiatric hospitalization or institutionalization.
"We have our local SOAR program that has a terrific reputation and wonderful staff, and we were so thrilled at the possibility to grow services with a particular focus on homelessness," said Faith Richie, SVP of Development at Telecare. "We are so thrilled when the county gave us that vote of confidence that allowed us to open this program."
Sacramento ARISE is the second outreach program to open in Sacramento for Telecare. SOAR, Telecare's first program in the area, opened in 2007 and was the first site west of the Mississippi to fully implement CommonGround, developed by Patricia Deegan.
"This staff has such a passion for this line of work, and they are all here with the sole purpose of serving our members," said Danielle Wirtz, Sacramento ARISE Administrator and former SOAR Clinical Director. "I just want to thank the staff all for all that you do and for entrusting me as your leader. I am looking forward to 2020 and the years to come."
"Telecare has a great approach to delivering service with a recovery-focus to really support our members to get in a good place and reconnect with their community," said Dr. Ryan Quist, Behavioral Health Services Director for Sacramento County Behavioral Health. "[They are] a great resource and emphasize helping our individuals find a stable housing environment, supporting them through that, developing the skills that they will need in order to stay in those environments—that is exactly what we need here in Sacramento County."
The Sacramento ARISE program plans to serve up to 200 members. Within the first week of opening, the program had 10 referrals and is looking forward to growing.
"We work for our members and they guide us," said Shannan Taylor, Regional Director of Operations at Telecare. "We are committed to these proven techniques and we emphasize that everyone has the capacity to recover, that all the folks living with mental health issues should have the dignity to thrive in the community, and there should be nothing that should get in the way of folks living a life worth living."