Welcome, Serenity House CRT!
We are pleased to announce that the Serenity House Crisis Residential Treatment (CRT) program opened on Monday, October 3!
In partnership with San Mateo County, the CRT will provide care to individuals aged 18 and above, 24-hours a day, 7 days per week.
The CRT will help people find relief from distress, maintain stability, and emphasize choice-making skills and harm-reduction techniques. Prior to arriving at the program, all referrals should call 650-539-0340 to access services.
Referrals may be generated through self-referral, local law enforcement, emergency responders, or being diverted from psychiatric emergency departments.
Contact Information:
ADMINISTRATOR:
PROGRAM ADDRESS:
3701 Hacienda Street, San Mateo, CA 94403
LINKS & RESOURCES: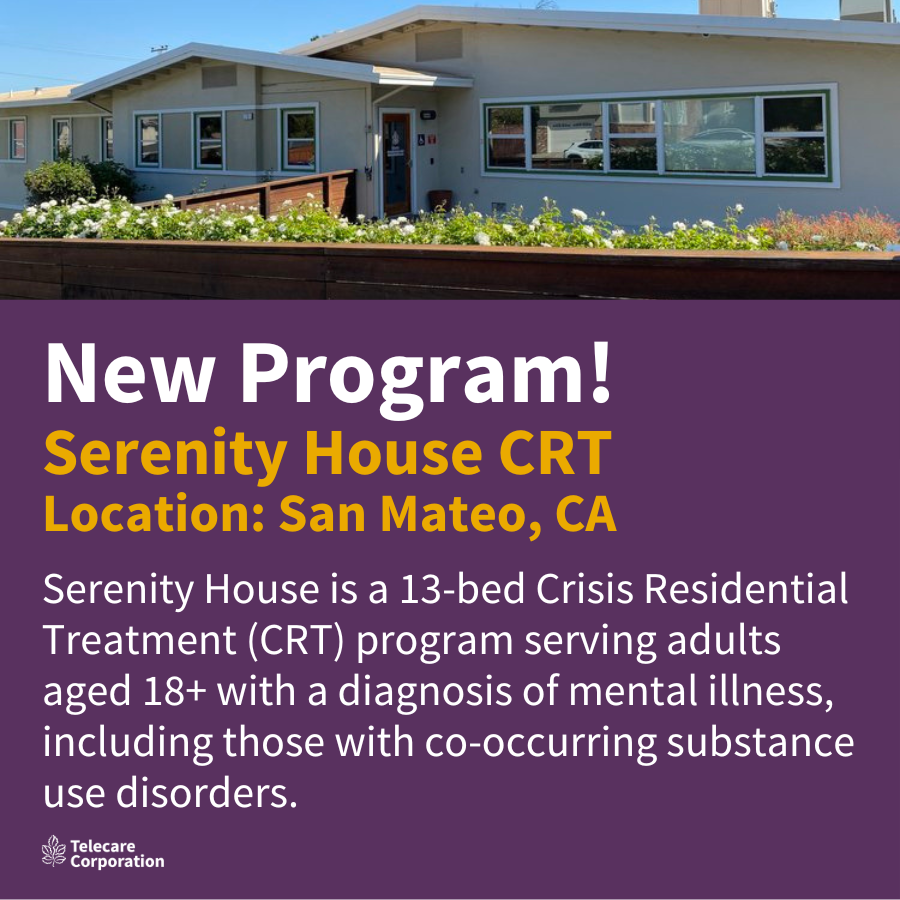 Prog: Crisis

Stories from Programs