MaryLee Millard is a senior accountant on the finance team and spends her free time raising money for cancer research. As of May 13th, 2022, her fundraising team had raised $444,000 for cancer research.
MaryLee is a cancer survivor, cancer caregiver, cancer widow, and now a cancer warrior advocating for cancer awareness and doing her best to help cancer patients. MaryLee told us that she is continually struck by the fact that cancer touches everyone from young children to the elderly, to everyone in-between, and it affects every ethnicity. 
MaryLee and her husband, Dennis, fought six cancers between the two of them from 2013- 2021. MaryLee battled two cancers, and her husband battled four. When cancer struck, they were sailing on their Cal 39 sailboat around the world. MaryLee started noticing signs of weight loss and fatigue in herself and Dennis while sailing off the coast of Australia. There were days that Dennis could barely get out of the cabin, and MaryLee exercised muscles she didn't know she had from yanking on sails and cranking on halyard winches by herself. In Malaysia, they stopped their sailing odyssey, and Dennis was diagnosed with his first cancer, Multiple Myeloma, which affects the blood, bone, and bone marrow. This diagnosis began the start of their cancer journey in October 2013.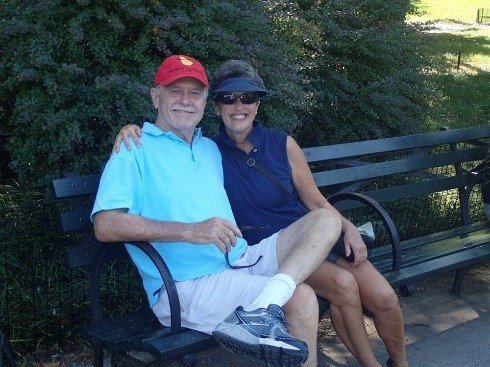 Unfortunately, shortly after Dennis's diagnosis, MaryLee was diagnosed in February 2014 with two cancers. She was in shock to realize that her role as a cancer caregiver changed radically overnight to a cancer patient. Her husband gave her the tender loving care that she needed to get through surgery, two types of chemo treatments, radiation, hair loss, and numerous trips to ER. With treatment, MaryLee got better, but sadly, her husband did not. 
Although cancer sounds devastating, which it is, MaryLee was also thankful for her cancer experience because she believes it made her a better caregiver to really know what it was like to have cancer. It also made her more compassionate to others fighting a major disease. It prepared her for the journey ahead when Dennis fought four cancers simultaneously for a period of over seven years. MaryLee learned from Dennis to take it one day at a time, to accept letting go of what you can't do, and embrace what you can do. Dennis accepted each diagnosis with dignity and grace and would often say, "it is what it is." He simply learned to roll with the punches. Dennis fought hard, and MaryLee was right there with him, fighting every inch of the way. MaryLee said that being Dennis's caregiver was their marriage's most intimate and loving time.
The struggle was tough, and MaryLee is unsure how she got through it. Dennis had four oncologists along with many other specialists at UCSF, adding up to a team of 12 medical professionals.  The cancer was everywhere, in the blood, the bones, the bone marrow, the head, and neck; his body was full of cancer. MaryLee's head would spin with the number of appointments, doctor calls, endless days in the cancer clinic, and up many nights with Dennis, she began to run on fumes.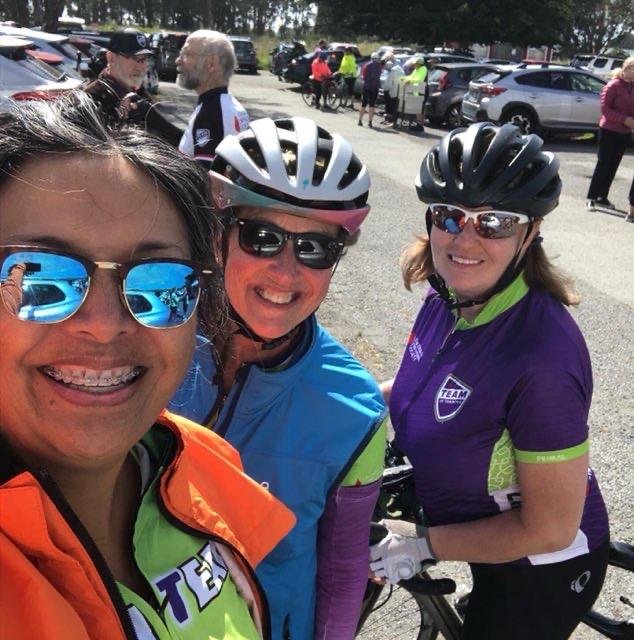 Thankfully, she soon found her place at Telecare. Many days at work were hard, but then a co-worker would pop by to see how MaryLee was doing and offer support, which would give her that extra boost to get through her day. MaryLee thanks her lucky stars for having the best manager that a team could ever wish for. Without her support, MaryLee could not have made it through this difficult time. MaryLee wasn't alone, many other fellow co-workers shared the same struggle, and they have connected with that bond of fighting this deadly disease.
While grief is a painful journey with emotions ranging from depression, rage, weepiness, and sadness, MaryLee has begun to heal. MaryLee shared that she is struggling with the pronoun change. She will sometimes say "we/us/ours" versus "me/I/mine," but she is working on it.  Not a day that goes by where MaryLee doesn't miss Dennis. However, she is appreciative of her understanding, supportive Telecare family, who are gently getting her through all of this. Despite all the pain and grief, MaryLee believes that she is exactly where she is meant to be a voice for cancer awareness and fundraising to find a cure.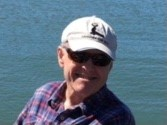 Dennis did his first fundraiser in 2013, the Leukemia Cup, a sailboat race in the bay to raise funds to beat cancer. To this day, MaryLee carries on this tradition annually, as she is passionate about finding a cure and helping cancer patients. MaryLee is sad to see so many people struggling with cancer, like Dennis. However, this leads her to her current fundraiser challenge, which she knows Dennis would support. She was inspired by a friend who decided to do a cycling fundraising event the year her husband passed away.  MaryLee said she was so touched by her friend's story that she decided to do the same to honor and remember Dennis, who passed away on May 17, 2021. 
MaryLee signed up with the Leukemia & Lymphoma Society Team in Training to do a 72-mile bike ride around Lake Tahoe on June 5, 2022. The training is grueling as she cycles most days, including chilly Saturday mornings with Team in Training. They start early at 7:30 a.m. and are now up to metric century rides (62 miles) over very hilly routes all over the bay area.  There have been obstacles. MaryLee had her bike stolen right out from underneath her and quickly learned how difficult it is to buy a bike amidst the supply chain crisis. However, as hard as the training and obstacles are, MaryLee said that it is a constant reminder that cancer is harder, and we need cures badly. Dennis had a tough fight because none of his treatments worked. He ended up fighting two blood cancers (Multiple Myeloma and Acute Myeloid Leukemia) and two other cancers simultaneously.
Every Saturday, MaryLee and her teammates meet at their memory garden, where they honor the memories of loved ones lost to cancer and those who are still fighting the battle. This team not only gets out there every day to cycle, but each team member must commit to raising a minimum of $1,600 either through a charge to their credit card or through fundraising. MaryLee is honored to be a part of this team and has raised $444,000 at the time of this writing to find a cure. The team is closing in on the finish line and has less than 30 days to go, but they know that there is a big job ahead of them. On June 5, 2022. there will be about 3,800 participants from all over the country cycling for a cure, and as a team, they are striving to raise over six million dollars to beat cancer. There will be an article in Forbes about MaryLee's Team in Training.
MaryLee rides as if her life depends on it because someone's life does, and she rides to save lives one mile at a time.
To learn more about MaryLee's story and her efforts to help cancer patients check out her LLS fundraiser page.
What Makes a Hero in Action?
Just like the Telecare Heroes program, Heroes in Action are nominated by their peers for demonstrating Telecare's values in their everyday lives. They're willing to not only share but show their personal stories with the organization — through videos, photos, and more.