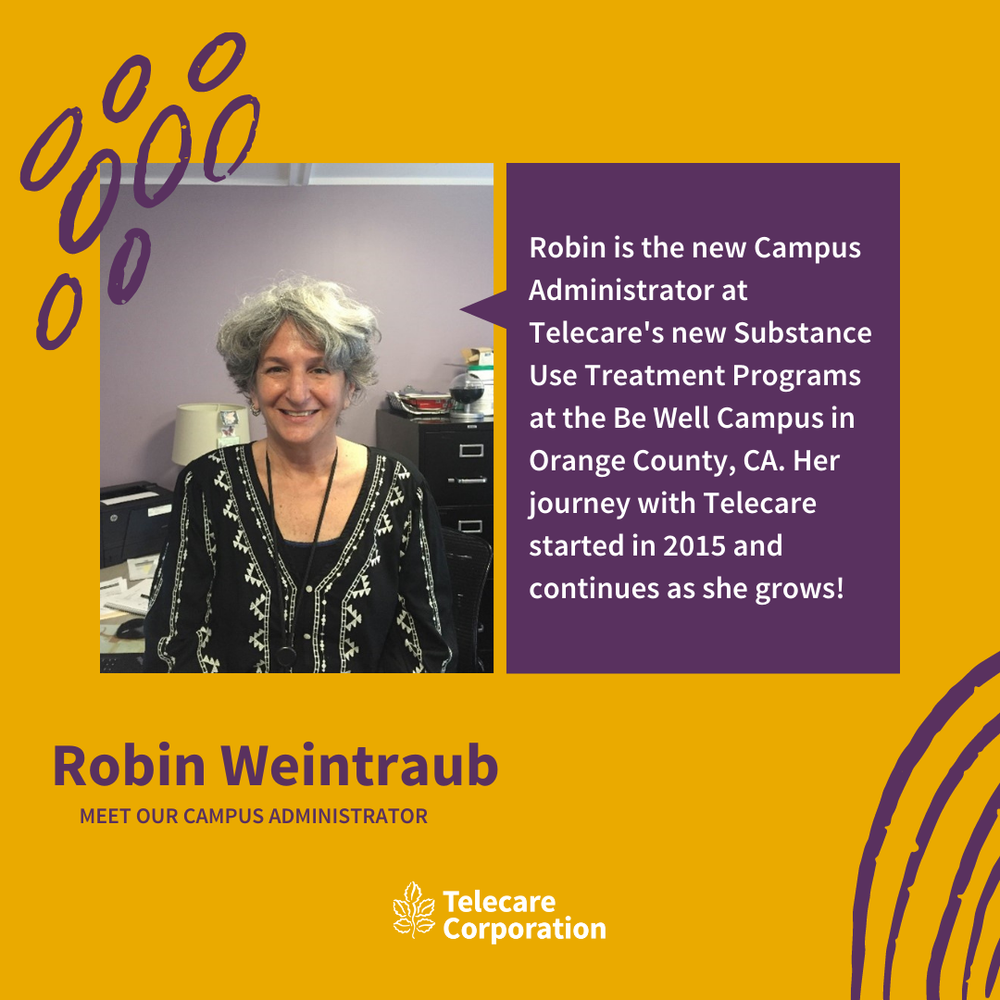 We are so glad to announce Robin Weintraub's promotion as the Campus Administrator for Telecare's Be Well Campus in Orange County, CA. This role will oversee the four new Substance Use Treatment Programs on the campus. Robin started her new role on December 26, 2021. She has been a Telecare employee since 2015 as the Administrator at the TAO South location, then later transferred as an Administrator of the WIT program.     
Background and Experience   
Robin has over 30 years of experience in social work and 26 years of experience as a Clinical Social Worker. She excels in creating strategic plans of action to improve daily program operations. Robin can create quality programming and outcomes. Her skills in assessing and identifying what solutions are needed are well valued. We are sure that Robin will continue to do an excellent job in her role.     
Education   
Before reaching Telecare, Robin received her B.A. from Oberlin College in Oberlin, OH and a Master's in Social Work from the Catholic University of America in Washington D.C. She has experience in social work, in management roles and direct practice.     
Fun Facts   
Robin studied at the Filosofki Fakultet in Zagreb, Yugoslavia, in 1979 during the reign of Marshall Josip Broz Tito. She won the Courtesy Award for the First Grade Class at Roosevelt Elementary from 1965 to 1966.