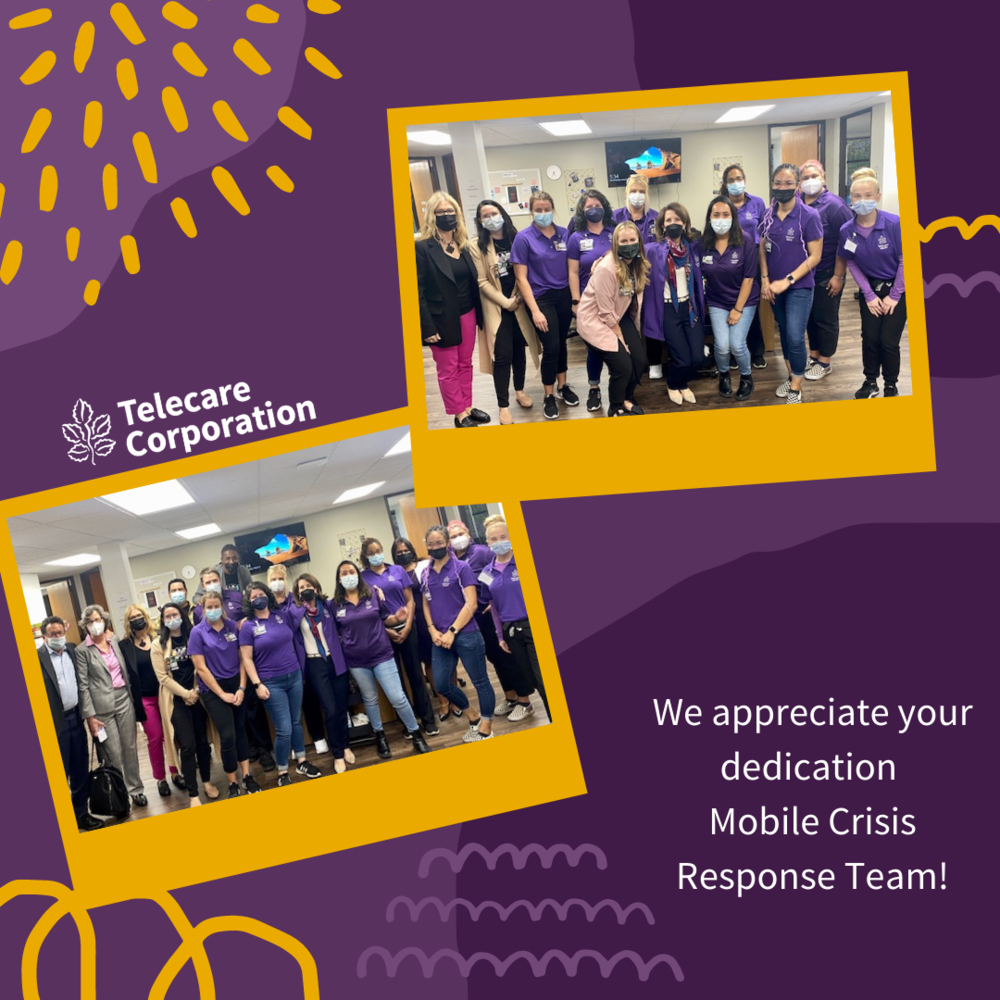 Telecare's Mobile Crisis Response Team (MCRT) in San Diego, CA, graciously welcomed President and CEO, Anne Bakar. Along with her were SVP & Chief Development Officer, Dawan Utecht, and former SVP of Development, Faith Richie. These leaders were thrilled to see the enthusiasm shared by the local community. They were able to see the program in action and got a wonderful overview of the impactful work being done.
Telecare's Board of Supervisors are delighted by the level of teamwork taking place at the MCRT. The team has gracefully managed internal and external stressors and is making strides in the realm of mobile crisis support in San Diego County. Since being open, the program has already responded to 268 calls.
About The Program
Telecare's Mobile Crisis Response Team, located in San Diego, recently opened in 2021. Being a mobile program makes crisis and emergency services accessible across five regions in San Diego. The aim of the Mobile Crisis Response Team is to respond to emergencies where they can, only relying on law enforcement when necessary. This includes services like in-person crisis intervention, to transportation to behavioral health sites for further assistance, if clinically indicated. The program's success has been publicly recognized by several local news stations (see: San Diego County supervisors voting for expansion!)
Anne and Dawan, along with the rest of the Executive Team continue to look forward to visiting other programs!
San Diego County

Stories from Programs